System cover®
Public transport for urban and residential areas and transport firms:
cover® allows for fully-automated tour optimisation. Especially versatile when applied and adapted for fully-flexible public transport use within public transport systems – from calculating the tours through telecommunications to navigating the drivers through tours.
Commercial transport:
cover® can be adapted with very little effort to meet diverse demands and systems requirements, also for general commercial transport.
Operations:
cover® optimises individual tour planning for service companies or internal staff transport.
cover® is available in German, English and Dutch.
cover® licences can be rented or purchased.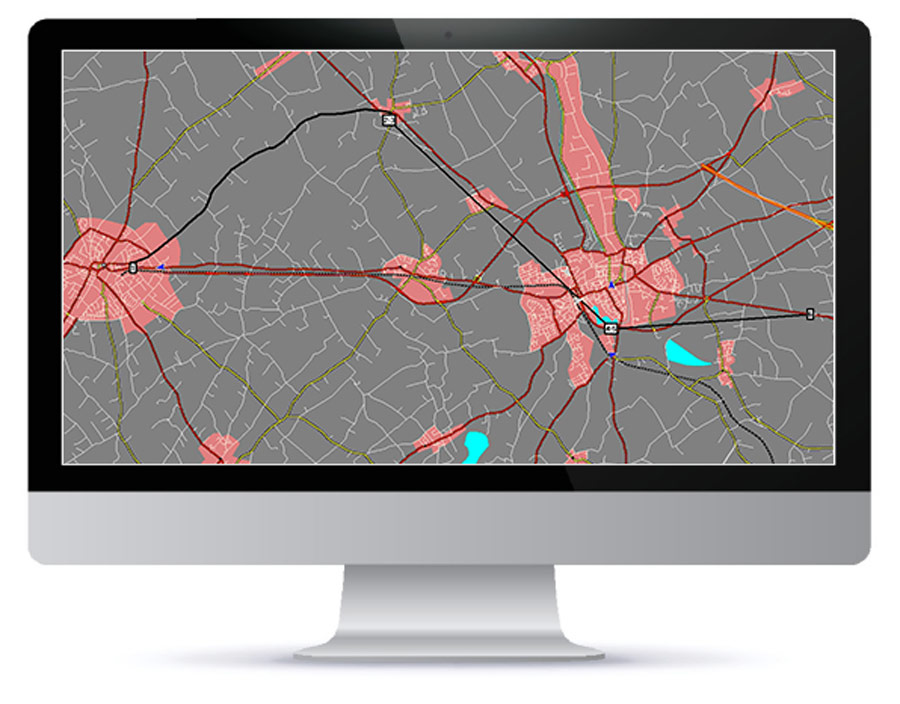 Booked transport request – planned as: Call-a-Bus -> Fixed-line -> Fixed-line